Personalise and tailor every single school prospectus you send out
An engaging experience is essential from the very first interaction a family has with a school. Getting it right goes a long way to securing a visit from future students.
Contact us
how it works
See the difference in print cost between your existing prospectus and a Unify personalised prospectus
ONLINE CALCULATOR
Imagine cutting up your prospectus into its component pages and laying them out on a table. You then add in new pages about your extracurricular activities, specialist subjects, boarding information and latest exam results: whatever you think will raise the level of interest in your school.
All the while, your admissions team is posing questions to a family about a student's interests and gathering key individual information. This in turn helps you to choose the most relevant pages and put them all together to build a bespoke prospectus for that family.
The final cherry on top is to add the student's name to selected pages within the copy or to key images. The result? A unique, tailored, personalised prospectus.
This is sent automatically to print and is delivered directly to the home of the student, creating a compelling first impression of your school and future kinship.
Drag the line across the image below to see how personalisation can transform your current prospectus, simply done by typing the student's name and clicking a button within Unify.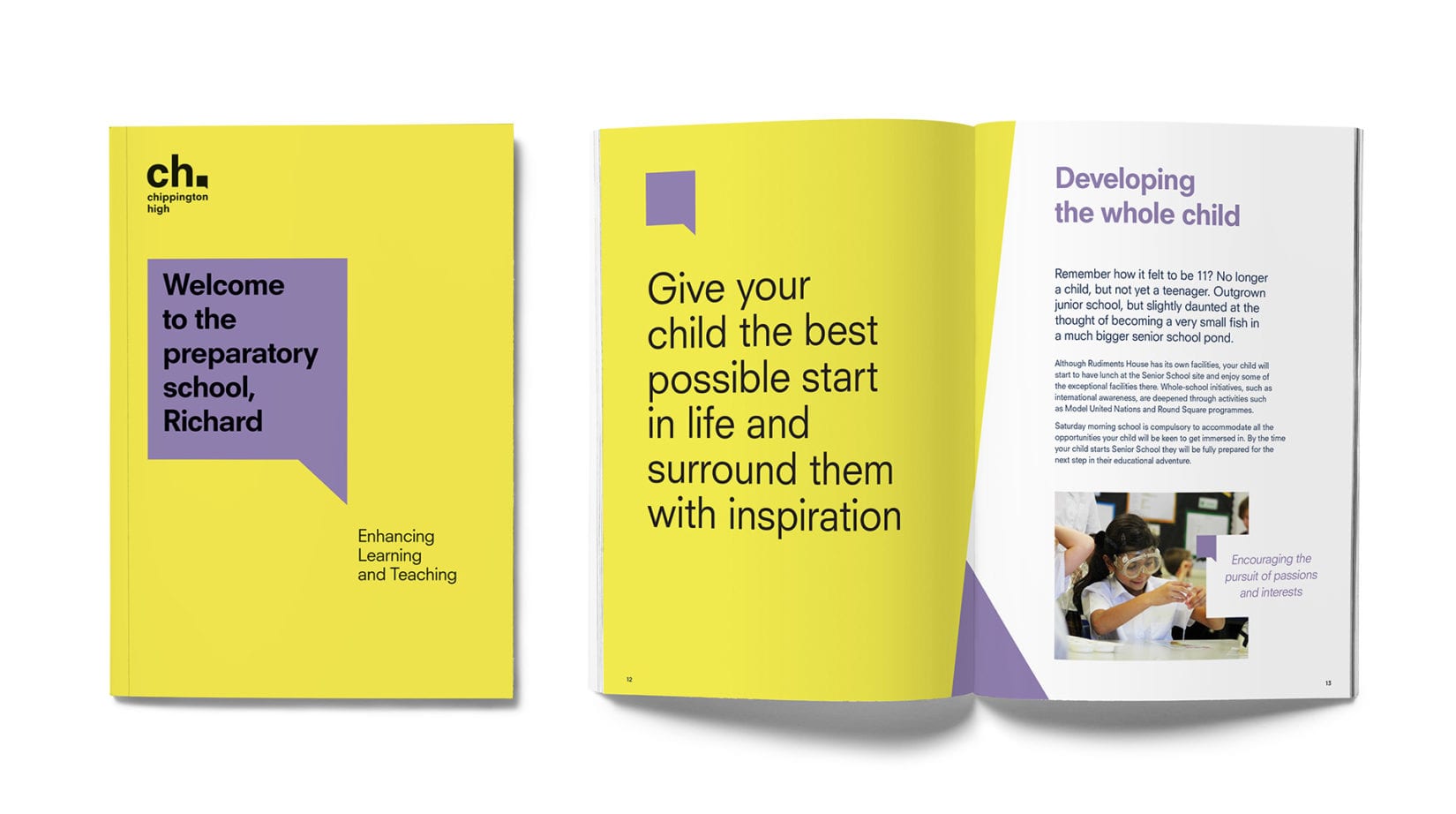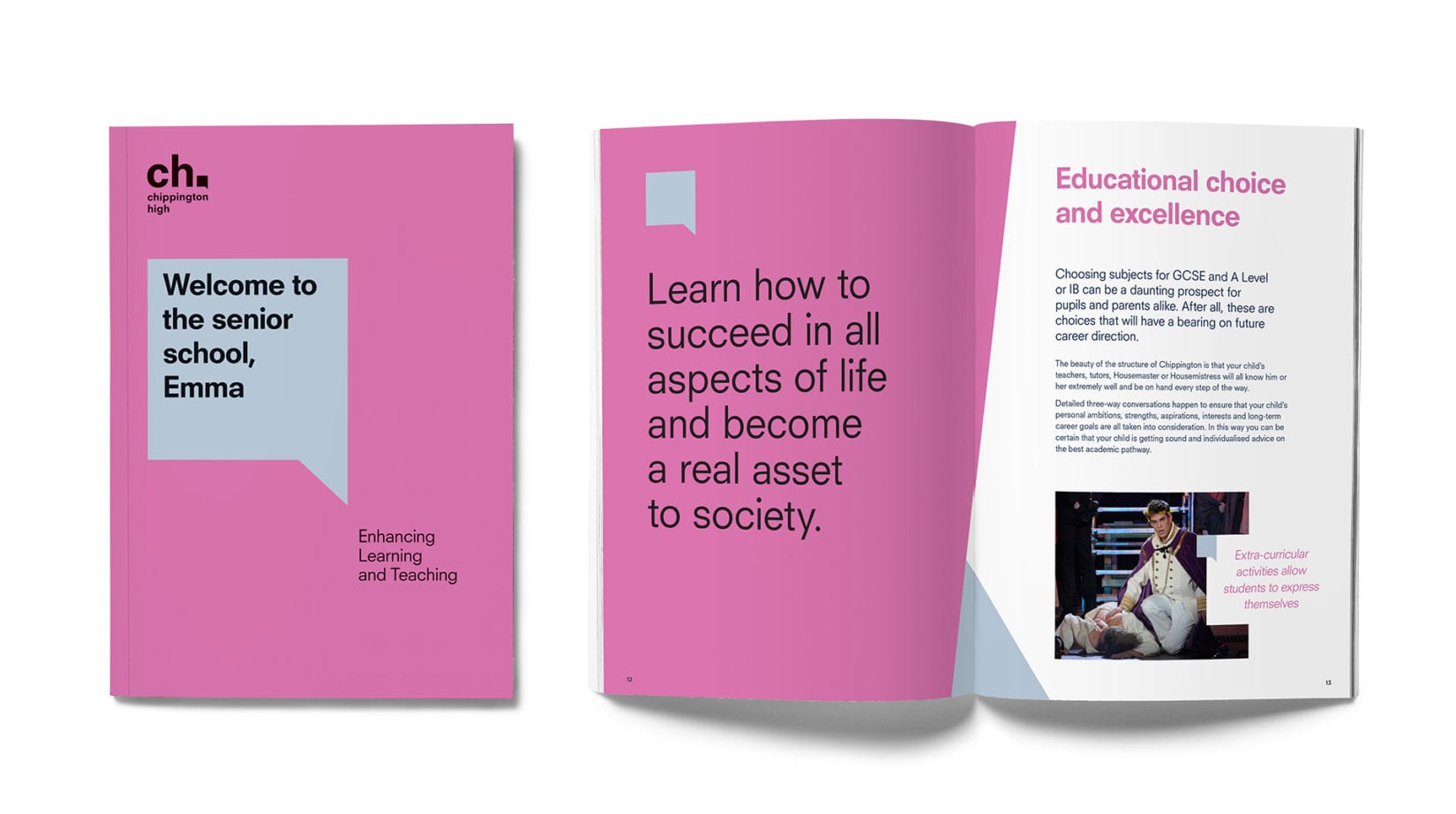 An engaging customer experience is essential from the very first interaction. Getting it right goes a long way to securing a future student.
Your school probably has internal admissions and marketing processes that are practical, yet result in having to send out-of-date or generic marketing material, that lacks a personal touch.
There's also the factor of busy schedules and a stretched admissions and marketing workforce; time is something that every marketing department sadly lacks. By introducing better processes and solutions we can help save some of this precious time for your admissions and marketing teams.
Every school has something unique they're renowned for: either its history, subjects, location, or even teachers. Schools rely on these elements to attract new students. So, why not leverage where you can and create something unique and personal every time?
As every school knows, a lot of effort goes into producing a great prospectus to make sure it's appealing and delivers a message that resonates with the student.
Unify gives your school the opportunity to enhance its prospectus, even using your existing prospectus design – its cloud based technology allows you to control and manage your content from anywhere, at anytime.
How would you like to free up your admissions team by giving them a tool to create something bespoke and personal for every student, and to then to press a button that sorts out the printing and delivering of every prospectus?
Simple to use
admission interface
.
Admissions teams have access to an easy step-by-step process to build every prospectus
Interesting... tell me more
Once your school has been set up with Unify, admissions staff can pick and mix relevant prospectus pages that have either been uploaded or are live in Unify. By just ticking a few boxes you can send to print a bespoke, personalised prospectus, connecting with your student in the right way, at the right time, with the right information.
Work within brand guidelines
.
With all your prospectus pages live in Unify, documents are always immediately available to update and will be on brand.
Impressive... tell me more
If you need to make a small change to text or images at anytime, just update within Unify, making sure that every prospectus sent out is the most up-to-date. All fonts, colours and styles are locked down in the live page option. This allows non-technical users to easily update content with the safe knowledge that no branding elements will be lost. If you have in-house creative, then simply make a change and upload a new PDF into Unify.
Each of your admissions team can have their own branding on front and back covers, this is where the personalisation happens, all customer information is inputted via fields on the Sales Tool along with the user's individual contact information automatically pre-loaded, no artwork or design skills are required. Perfect when distributing and managing sales and marketing material across different branches or reseller networks.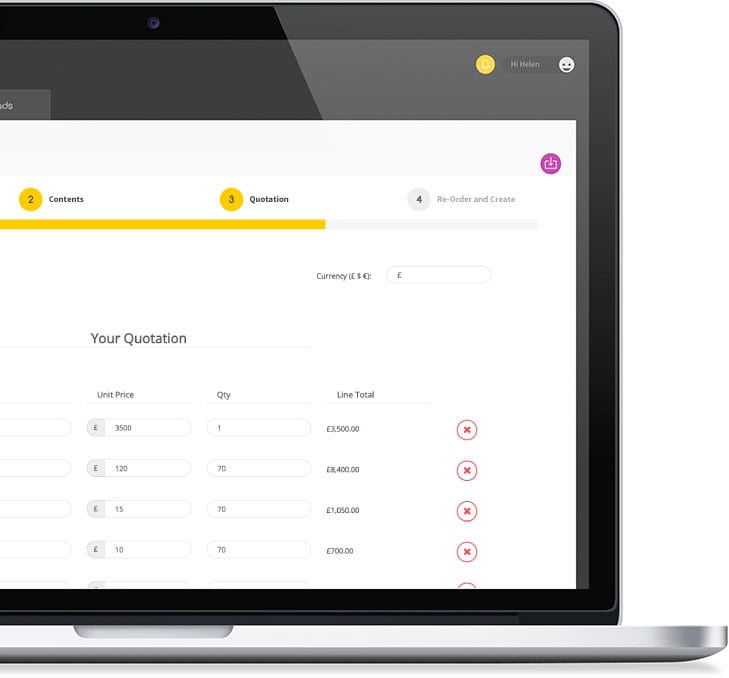 Have the right tools for the job
.
Should you need to create other marketing materials such as leaflets, posters, programmes etc, this can also be done within Unify, allowing anyone to produce on-brand content: no artwork or design skills are required.
Great... can I add other items?
From supplied Indesign files we can upload and create master templates. These can then be shared and accessed by your internal teams or staff to create on-brand documents, these can then be downloaded as PDFs for internal printing or emailing. Perfect for busy marketing departments who haven't got the resources to produce things daily.
More Info
.
To find out more about Unify and what it can do for your business please get in touch. We are based on the Essex/Hertfordshire border
If you are passing, pop in for a coffee. Don't worry we only serve the best!
Address: The Foundry, Parvilles Farm, Sparrows Lane,
Hatfield Heath, Hertfordshire, CM22 7AT, UK
Phone: +44 (0)1279 732436
Business Hours: 9am – 5:30pm GMT/BST Monday – Friday