When it comes to creativity it is at the core of our business, with over 21 years working in creative design for both corporate and education clients, we know what good design looks like.
Our creative pedigree allows us to advise our clients on new and future trends, what works and what doesn't work while working within strict brand guidelines.
The school prospectus is your first chance to make a great impression, over the years we have collected hundreds of different school prospectuses and 80% of them look the same. The old way to stand out was to add foil blocking to the cover, or embossed logo and special inks. Unify changes that with creativity, tailoring and personalisation, making every prospectus stand out and show off the best that a school has to offer each individual.
Because Unify allows your prospectus to have different front covers with personalisation, it opens up different marketing options. Such as a different cover for each entry point to the school, or a different image depending on the interests of the pupil. When it comes to the introduction we can personalise the welcome from the Head of the school, or have different translations to choose from for the international market.
Having the option to either send out a printed copy from the press of a button, all automated, printed off site, packed and posted in 48 hours, or sending out an interactive PDF page turn version, all personalised, tailored, with links to videos, virtual tours, or back to the school's website for more detailed information. All the PDF pages turns are tracked so you know when, and how many times the parents have opened them. You could also send both, with different information between the printed and PDF version.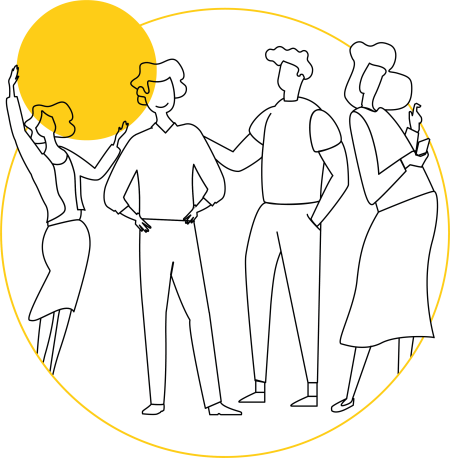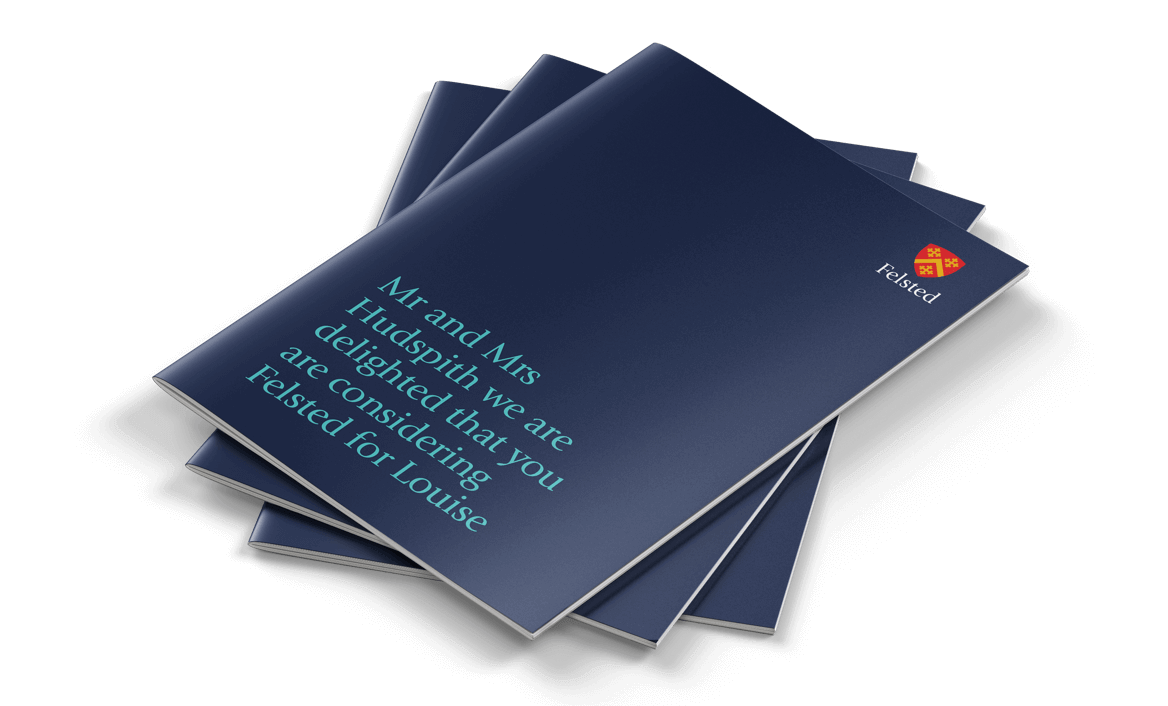 Personalisation for your New Starters
Each summer term, schools face the colossal task of putting together the literature for their new starters, be it a welcome pack, welcome brochure or pupil handbook.
This can be a very involved and time-consuming process to comprise the collection and allocation of the various pieces of information to the right pupils. With important information from the House, Healthcare Centre, School Office, the Head, Admissions, Pastoral team, Faculties etc, it creates a huge annual task for the team.
Unify allows you to create your packs at the touch of a button, with every pupil receiving the information they need, without being overwhelmed with the things they don't. That is because the content is arranged as a series of pages, rather than a full brochure. Furthermore, showing that personal touch before their first day at school will ensure each new starter feels special and unique, by seeing their name on the cover and reading through a brochure that talks directly to them.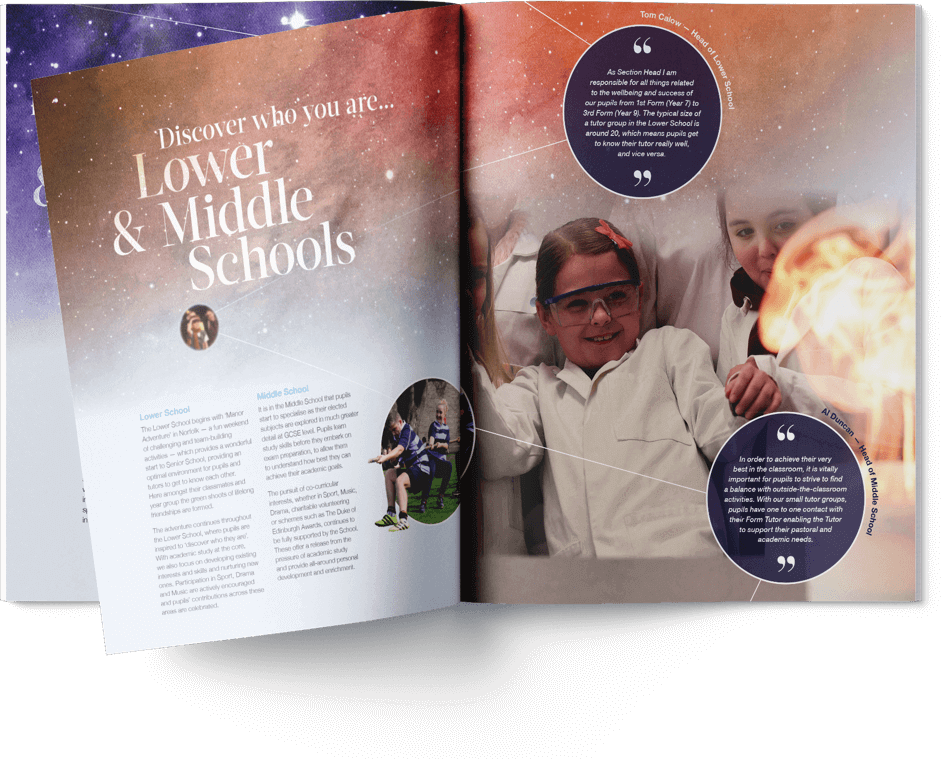 Limitless personalisation possibilities
Personalise the front cover for a large impact 
Personal welcomes from their Head of House and Head of Year Group
Timings for their first day according to year group, House, boarding, day, international etc.
Photography relating to the pupil's age group wherever appropriate.
Different language according to boarding or day.
Details of the induction programme for internationals.
Details of a scholarship programme for scholars.
English as a Foreign Language for certain internationals.
Any special medical condition arrangements.
Learning Support lessons.
School map.
The contacts they need to know.
Virtual tour videos can be added for the online versions.
These documents can be provided as a pdf page turning brochure sent via email, or as a high quality, printed copy directly from the print works. There is no print wastage. No storage problems. No hours of photocopying. No losing papers. It also means that the content can be updated anytime, which is particularly useful for pupils joining mid-year.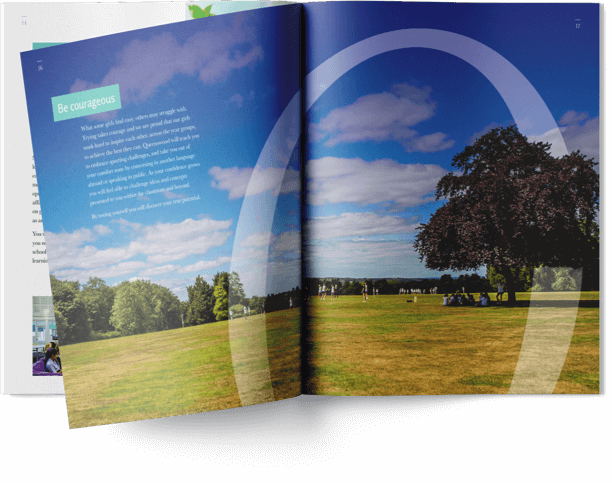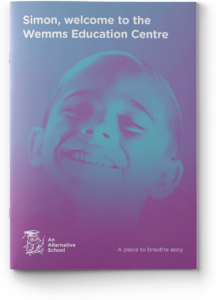 People say the nicest things
Sandra Taylor
Director of Marketing & Admissions – Wisbech Grammar School
Before Unify our approach was generic, but now we have set up the system it is so simple to email and post tailored content; this makes us stand out against other Schools.