Felsted School
A case study
Felsted
Felsted is proud of its outstanding pastoral care and the strong and effective partnership it has with parents. Every student is individual and in their 'home from home' every boy and girl is exposed to a wealth of opportunities. Students' talents are nourished and every individual's personal growth is encouraged to flourish in an atmosphere of diversity, excellence, and intellectual curiosity.
With their new prospectus, Felsted wanted to capture all of these things to create something more personal and tailored. Their goal was to show potential parents and students that Felsted is the perfect fit for them. They wanted to find a way to encapsulate the individuality and personality that every student brings to Felsted and to put that into each and every prospectus they send out.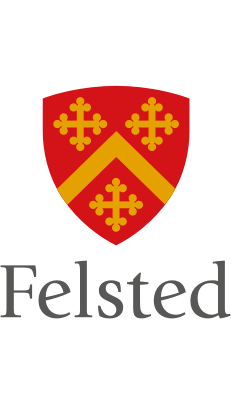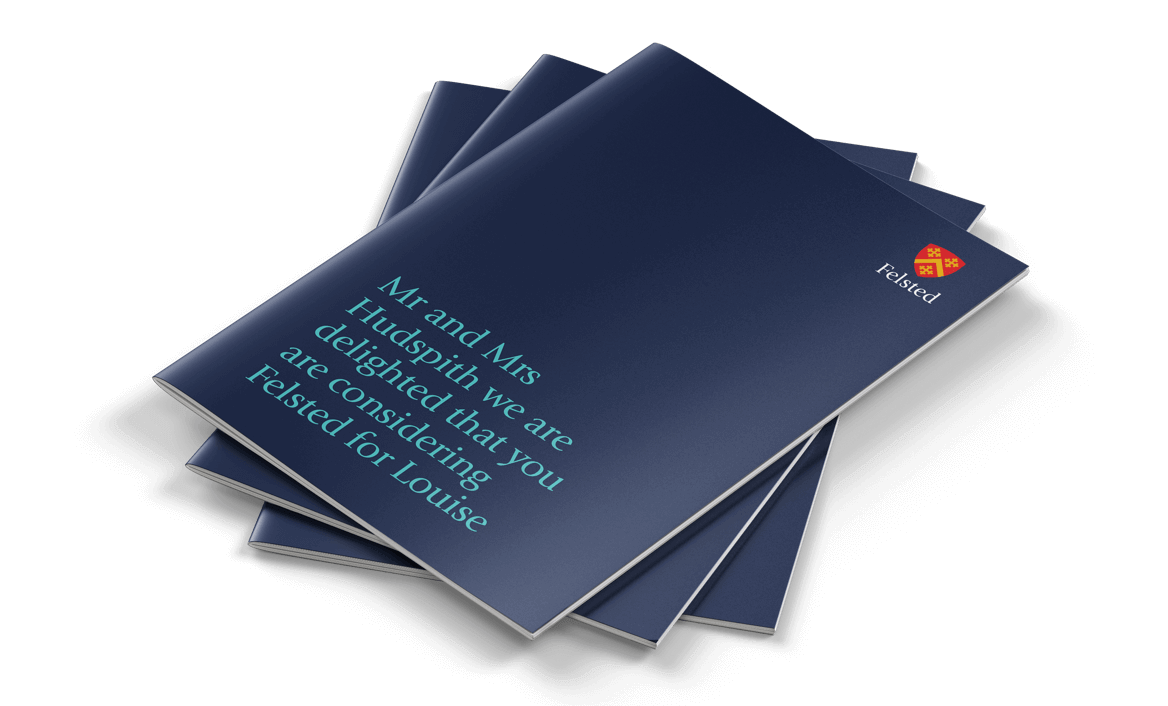 What we did
Unify
Full Brand Redevelopment
Prospectus Design
Print Materials
The approach we took
Working with new creative from the start allowed us to take full advantage of the Unify System. Personalisation is not just about putting someone's name on the cover. Unify allows the school to choose the most relevant content by simply selecting from a choice of options, such as Prep School, Year 7 entry, Senior School and Sixth Form. All these choices are linked to pages in the system that go to make up the prospectus brochure.
Users can even tailor the choice of certain images based on a child's interests. If they favour sport more than the arts, the user selects sports and the default images change automatically. It even adds personalisation to an image on the page. On one of the introduction pages there is a picture of a school tuck box, the system automatically retouches the image with their name added to it. The image now looks very personal with the child's name on the front of a school tuck box.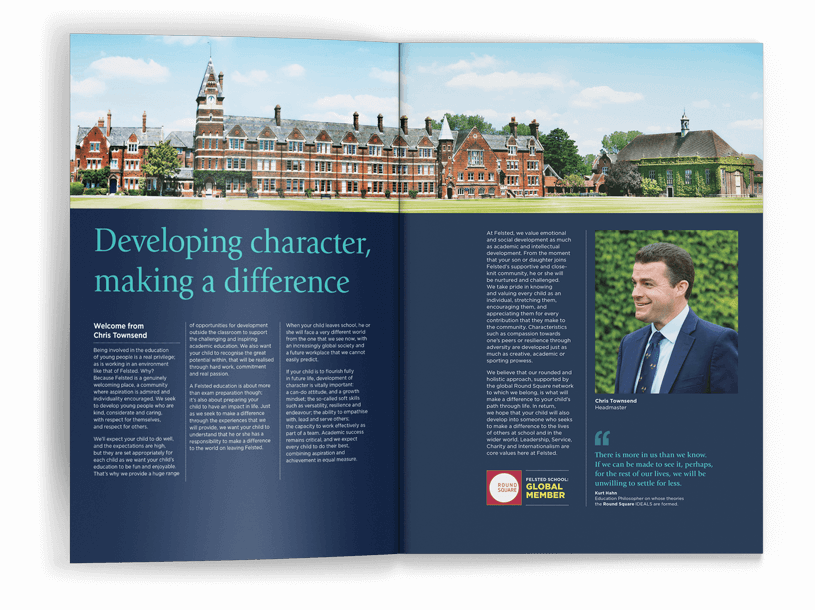 Sophy Walker
Director of Marketing – UK & Global
Felsted has recently had a brand refresh and we invited agencies to come in and pitch their creativity and ideas. Part of our selection process was an internal list of questions to help us score the process. One of these questions was, 'What is different and unique?' This is where Unify Schools won the day. The other agencies had nothing like it: Unify would give us that personal touch when marketing to prospective students – something that has never been done before in the history of the school.