Taking a well-performing prospectus and adding a personalised touch
As a co-educational full boarding and day school for children between the ages of 2 and 13, Hazlegrove Pre-Prep and Prep School is located in a stunning rural Somerset location and strives to make children feel nurtured, motivated, inspired and encouraged to love learning for life.
We first met Hazlegrove's Marketing and Admissions team at AMCIS in May 2019 and began the Unify set-up process in December 2019.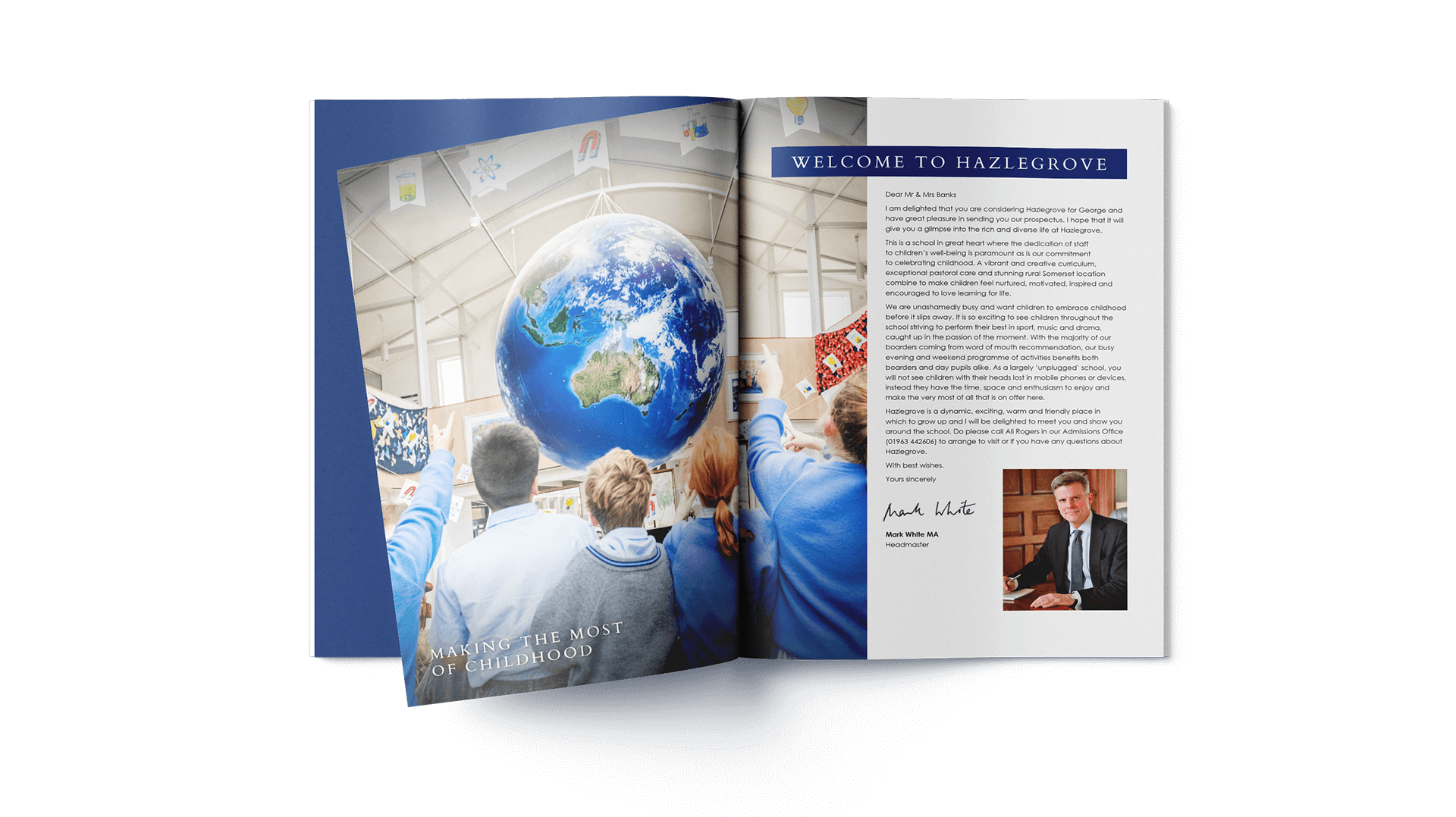 Hazlegrove's existing prospectus was highly effective and well-received in their New Parents survey, so there was no need for a full redesign. The Unify team liaised with Hazlegrove's designers to determine which pages would be 'live'. As part of the Unify system, live pages can be set up which allow further personalisation of the prospectus. These pages are custom built for each school, to incorporate a student's name on a locker or in a trophy cabinet for example, and can be added to the prospectus at any time. In total, Hazlegrove has 2 live pages, the front cover and introduction page.
It was this ability to personalise the end product that was the main feature attracting Hazlegrove to the Unify system.

Ali Rogers
Head of Admissions and Marketing
It is definitely worth considering, however, pay close attention to the design element so that if you are moving pages around to make it completely bespoke, that the images etc all look good no matter what order you place them in.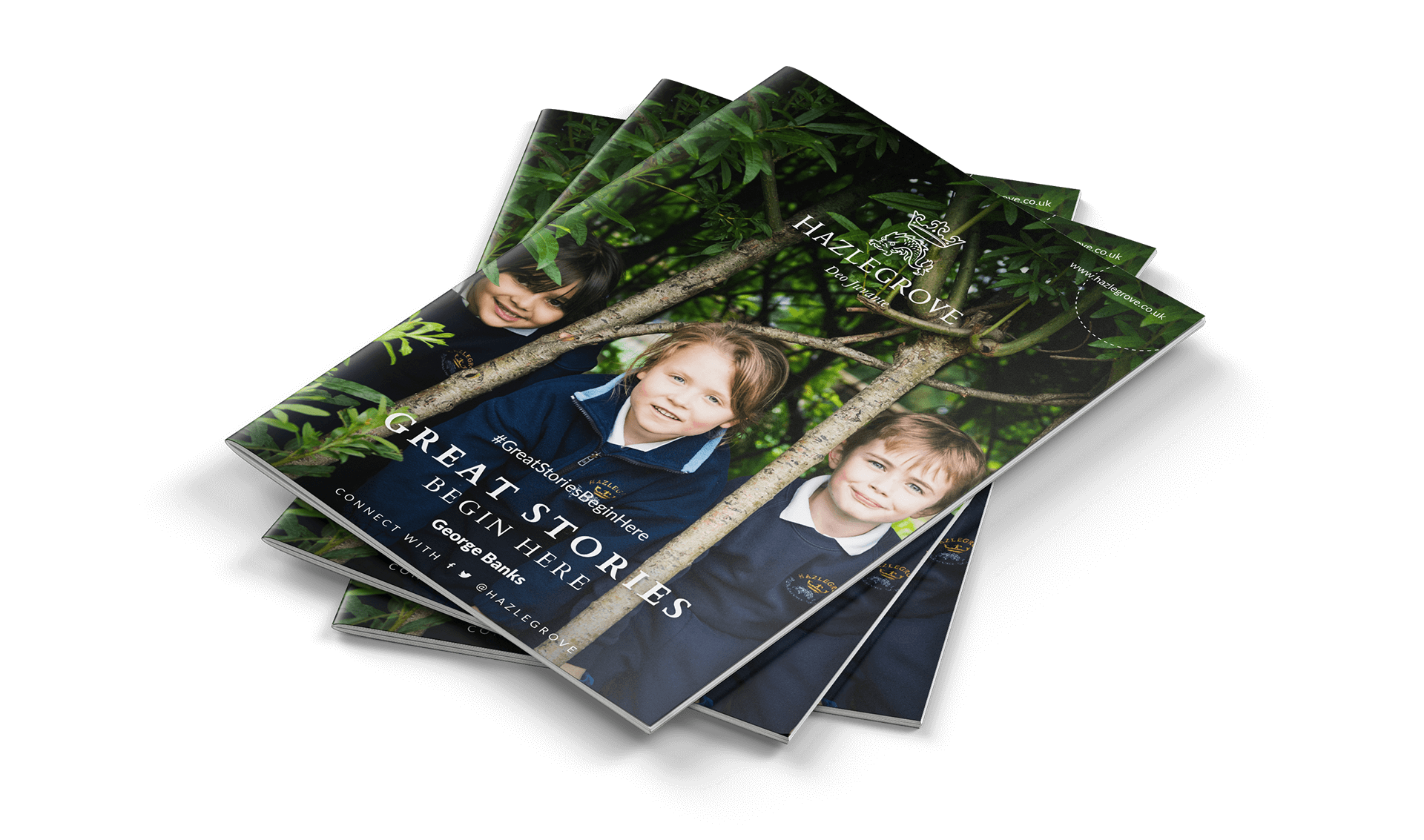 To summarise her experience overall, Ali said: "Unify offers an excellent personal service – there is always someone helpful at the end of the telephone to speak with."