Wemms
Education Centre
A case study
How Design and Autism Work Together
Wemms Education Centre is a unique and alternative school, offering a safe and nurturing community to those with autism and Aspergers. They required a brochure they could present to prospective pupils and approached Unify Schools for design concepts.
Before any design work could be carried out, we undertook extensive research into how those with ASD (Autistic Spectrum Disorder) perceive different colours as our first point of call.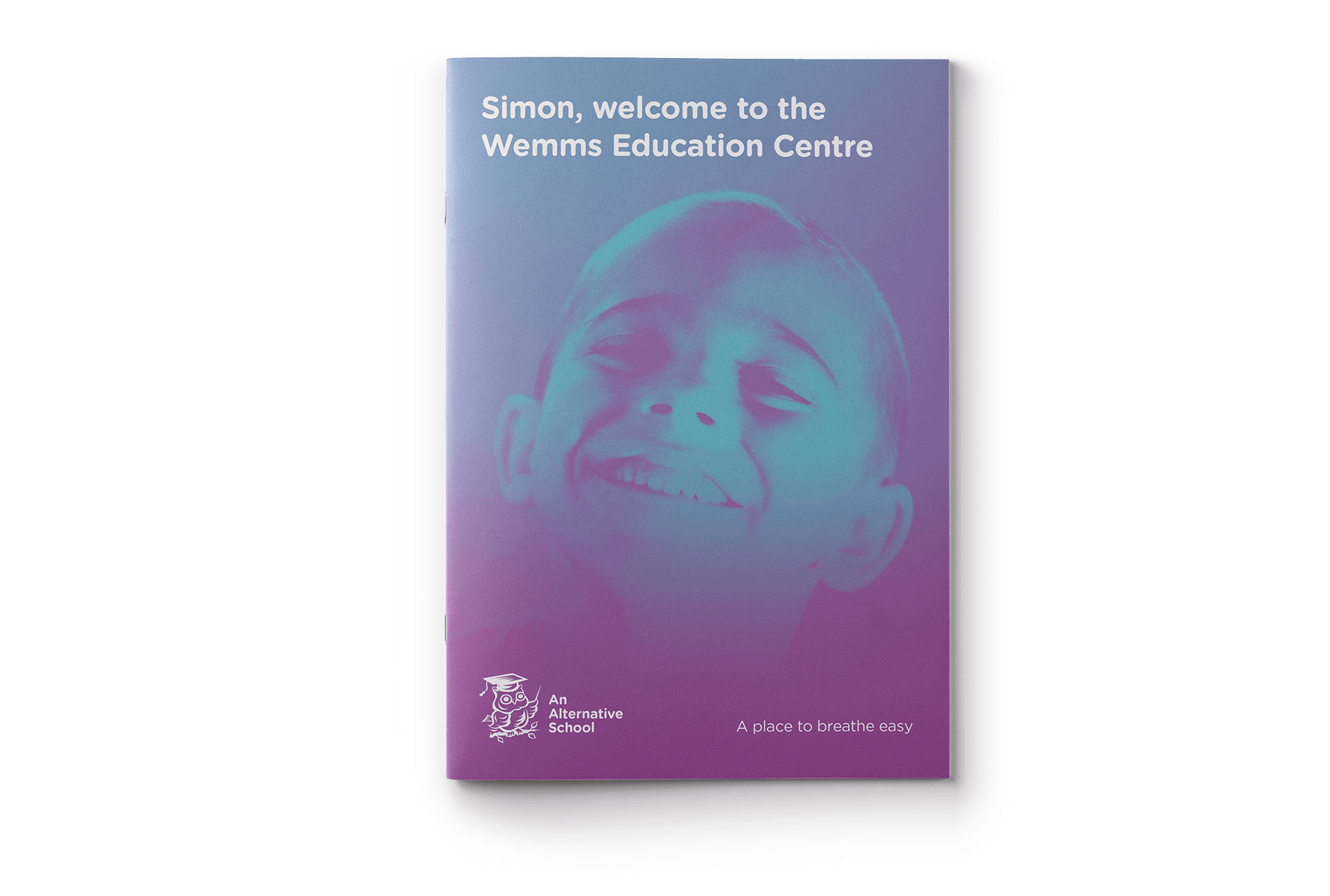 Several components of the eye are changed in people with ASD due to neural deficiencies and/or chemical imbalances. Research has also found that almost 85% of children with autism see colours with greater intensity than non-autistic children. Meaning the colours we used would play a really important part of how prospective pupils would perceive the brochure and ultimately the school.
We also looked into synaesthesia, a rare condition experienced by some people on the autism spectrum. This is when an experience goes in through one sensory system and out through another. So a person with autism might hear a sound but experience it as a colour. In other words, they will 'hear' the colour blue.
Our research conducted that low arousal colours, such as pink, purple and blue have a calming and comforting effect, whereas brighter primary colours such as yellow and red can lead to behavioural changes. These three colours were the basis for the entire brochure. Below is an example of the completed concept.

Joy Wemms
Headteacher and founder, Wemms Education Centre
I absolutely adore the brochure, thank you… Ofsted was also bowled
over by it this morning.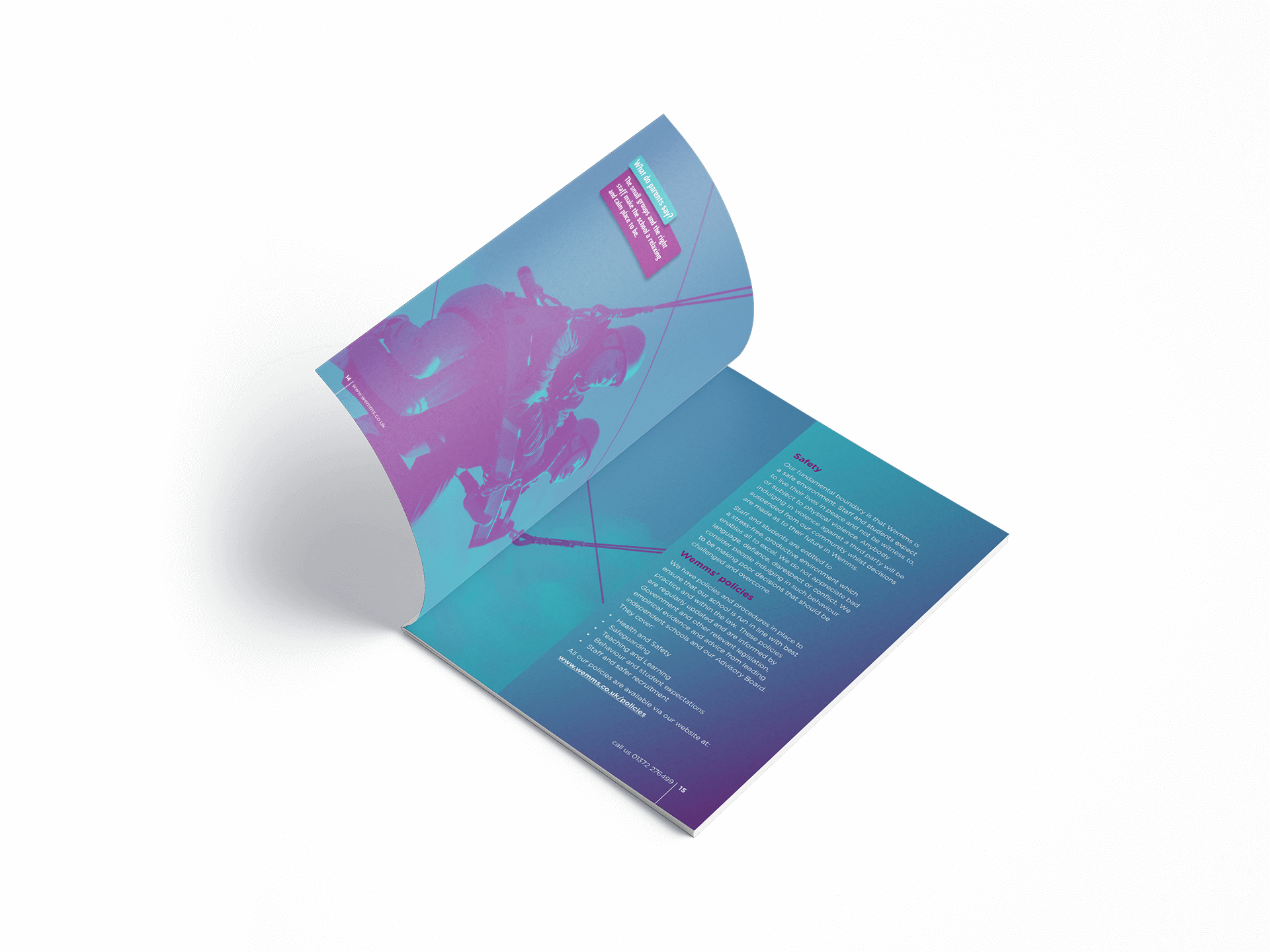 Factors such as copy colour and text size also had to be considered, as individuals with autism and Aspergers can find it more difficult to read black text on a white background. They also find it easier to read when the text is larger, so we opted for white text with a minimum font size of 12pt.
Overall, it was a fantastic project to work on and we're pleased to say the brochure was well received by the staff at Wemms. Their Headteacher and founder, Joy Wemms, had this to say: "I absolutely adore the brochure, thank you… Ofsted was also bowled over by it this morning."